学校简介
发布者:管理员
日期:2016-09-19
访问次数:588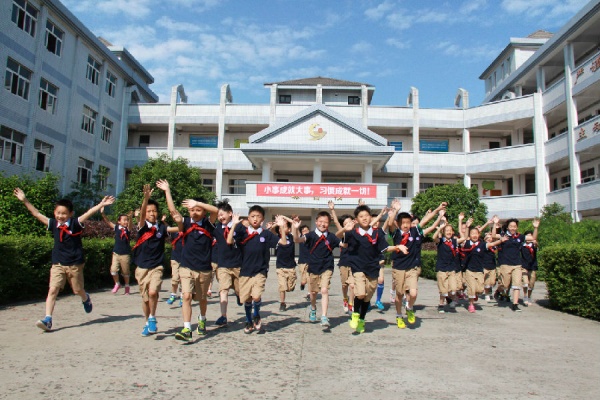 学校简介
杭州市富阳区春江中心小学创办于1921年,是一所具有近百年历史又富有现代气息的浙江省示范性小学。
学校现下辖本部及四个校区,师生员工3000余名。本部占地70余亩,建有多功能体艺楼、300米塑胶田径场、参照国际标准的足球场及配套教育教学设施,基本实现教育现代化。
近年来,学校坚持"立德求智、成人成才"的校训,秉承"好习惯成就一切"的办学理念,积极推进"培养好习惯,成就好人生"的课程改革,以个性为特色,成功打造"校园足球"金名片。学校分别获得"首批全国校园足球特色学校"、"浙江省体育特色学校(足球)"、"浙江省青少年校园足球活动优秀定点学校"、"全国青少年校园足球活动杭州市定点学校"、"杭州市小班化教育实验学校"等荣誉称号。如今的春江中心小学,正朝着"内涵丰富、品质优异、特色鲜明的现代化小学"的愿景不断前进。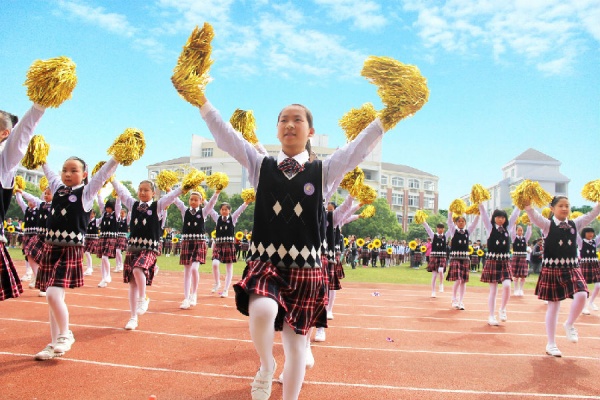 School Introduction
Chunjiang Central Elementary School, founded in 1921, is located in the Fuyang District of Hangzhou, Zhejiang Province, PR China. With its long history and excellent education program, Chunjiang Central Elementary School has been honored as a model school by Zhejiang Province.
Our school has four campuses in addition to its headquarters, with more than 3000 students and staff members. The headquarters occupies an area of over 12 acres and is equipped with a multifunctional gymnasium, a 300-meter long all-weather running track, a football field that meets international standards as well as other advanced facilities. With its dedicated staff, vibrant student body, and state-of-art facilities, our school is among the best in the region.
Adhering to the school's motto "Virtuous and Knowledgeable," in recent years, we have carried forward a series of curriculum reforms, focusing on the idea that "Good habits lead to a quality life," and aim to help our students nurture good habits for a successful life in the future. Additionally, we have made great efforts to help our students develop their individual interests. Our acclaimed football program is a prime example of this. Our school has won honors including "National Excellence in School Football Program", "Excellent Football Program in Zhejiang Province," "Designated School for Youth Football in Zhejiang Province," "Designated School for Youth Football in Hangzhou," etc. We have also won distinction through our pilot program of small class size education. Currently, we are striving towards our goal of being an excellent and modernized elementary school with distinctive features and a unique education philosophy.